Maribeth Helen Keane is a multi-disciplinary writer from California.Her work centers around "earth-based healing and spiritual guidance through listening deeply to our own bodies" and finding the healing energies within nature.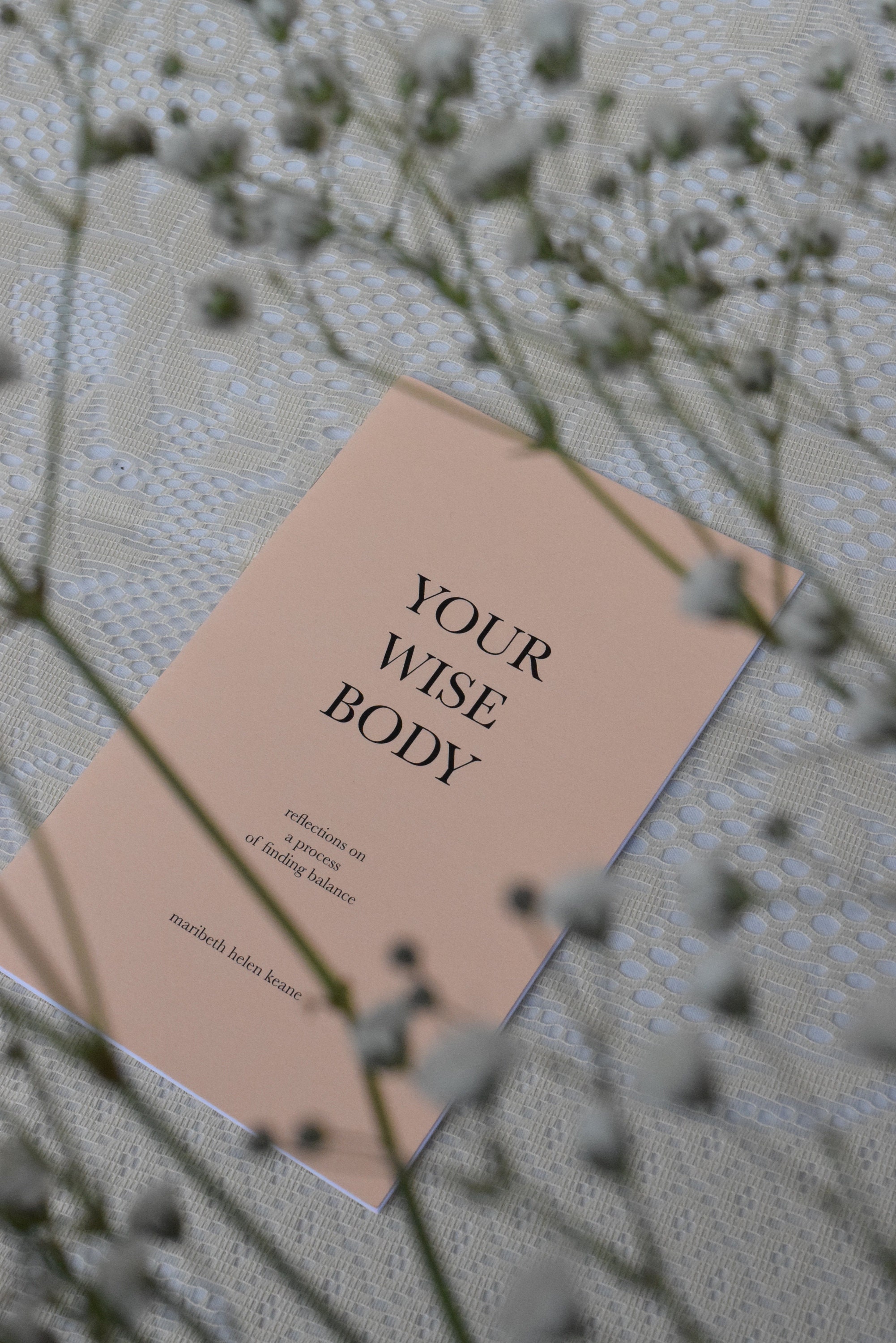 I first decided to share my personal practices with the public when we had the unfortunate event of Donald Trump being elected president here in the US of A. 
I was simultaneously moving through my saturn return, feeling a lot of hopelessness, grief, darkness and needed to come back to the practices that brought me back to my light, grounded embodiment, remembered magic, and accessible but deep healing on a physical, spiritual, and emotional level. 
I had friends and family telling me that maybe there were other people that could benefit from me sharing my personal story of healing and the practices that had been passed down from my herbal teachers, the plants themselves, and the wisdom of my own body that is also a collective body on this earth, from this earth. In short. It was a way of feeling less alone and coming back to me.
The zine feels like a small enough container that I do not feel overwhelmed by and an inexpensive way to share information that people can hold in their hands and return to often, even carry with them. I love that I get to send mail to people's actual mailboxes. That zines can be discovered in a shop somewhere, held, leafed through, and maybe go home with someone who might need them and then passed along. 
I suppose healing in many ways for me has been deeply poetic. Connecting to plant medicine has always felt more like an exploration of songs or stories told to me, coming back to certain rhythms of being that are very ancient and remembered. A more creative structure is what has felt natural for me in sharing my journey, this winding path, and following the flow of intuition as things begin to connect and part again from each other. I feel drawn to writing more in rhythm with this flow and think perhaps it offers readers an opportunity to join in this flow for a moment or begin to become familiar with their own rhythms, to remember healing as something we journey through that is collective but deeply personal and to recognize beauty in this process.
I am self taught and have also had mentors through a couple different herbal apprenticeships.Sage Maurer of The Gaia School of Healing and Brittany Wood Nickerson of Thyme Herbal were important mentors for me. The plants have become my mentors and so have my ancestors and many of my friends.
It is so hard to choose one thing to say here, but, here's two: rest often, look up. 
And drink water. 
And laugh as much as possible. :)
This could be its own zine. 
I do think they can exists harmoniously and in many ways our technology helps support creative people being supported. I have learned that it takes setting good boundaries and being aware of how our body feels when we are over-using our technology devices. 
What a wild experiment. some words of advice: 
Make work for yourself not for the internet. Don't take any of it too seriously. Find more ways to connect with actual humans in actual life. Remember the earth.Remember your body. Have fun.
- Quiet space every morning (tea, no devices, meditation/soft noticing/pulling tarot cards)
- Three meals a day, home-cooked as much as possible.
- Time alone.
- Snacks.
- Drinking water.
- Practicing kindness.
- Stretching, walking, or dancing.
- Plenty of time to unwind at night, usually starting when the sun sets.
- Talking to flowers. :)
Sweet potatoes with ghee and rosemary. Rose tea with honey. 
Plant meditation is sitting quietly and inviting the spirit of a plant in to tell you a story. Always with gratitude. 
Personally for me, it is both and I strongly value both ways of practicing.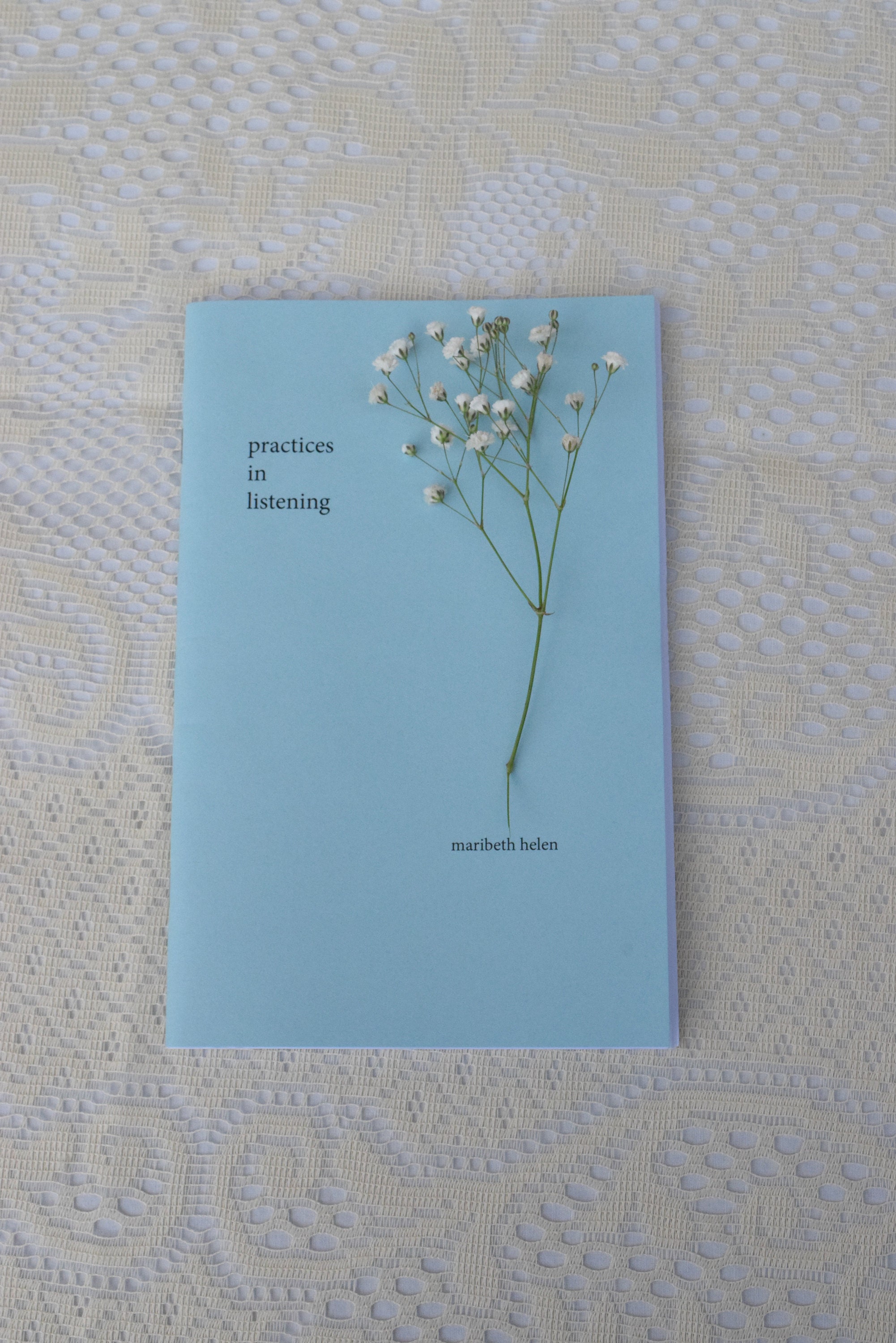 Yes. Always, maybe everyday. 
I am always unlearning and being gentle with myself in the process. Letting go is big medicine for me, and that usually involves unlearning a pattern that keeps me perpetuating pain in some way. 
I do not think taking care of ourselves is selfish in the derogatory way we use the word, as long as we are being honest with ourselves. I think this could spiral into a pretty loaded conversation, but I will just say that if we are being honest with ourselves and our intentions for care, then selfishnesses doesn't really have much to do with it. 
We probably all need to take better care of ourselves as our society is not really set up for it. Our society (and our technology) expects for us to be productive at all costs and then to attach our worth to how much we produce. When we make a choice to shift this structure it becomes radical....though I actually think we are not being radical. We are doing what is natural, coming back to nature. We can do this anywhere, even in the city. I believe self care is very personal and different for everyone.
In taking better care of ourselves we are able to better take care of each other and recognize how to better care for the earth and her resources. At first it all feels weird, and maybe a little selfish, but it is the only way we are going to survive. This may sound dramatic, but I really do believe that. 
Choose a plant to make tea with, brew a tea, sit quietly sipping your tea and notice how it feels in your body and what messages come through. 
or Start to notice the plants around you, in your backyard or neighborhood, on your favorite trail. Maybe sit with a plant for a moment or start saying hello to it every day. 
also
Recognize that the culinary herbs we cook and stock our kitchen cupboards with are actually medicine. So you probably are already incorporating herbs into your daily routine and you can become more familiar with the herbs and what their healing actions are.
An invaluable change that has shifted my entire path through this life is being more connected to my intuition, to the wisdom of the earth, and what my body needs. Because of this I have become very clear about what relationships are healthy for me in this life, from romantic partnerships to my friendships to work and definitely my relationship with myself. Through the process of healing I have witnessed a more authentic version of me emerge with the ability to really honor what I need and how in doing this I become more available in offering more of myself to my community in a way that feels very aligned, of value, and honest.
14)  What sparked you to turn more to a naturopathic and more plant based form of medicine?
I have spent a lot of my life struggling with anxiety and depression and because of it a whole bunch of frustrating physical & chronic illness. I struggled trying to find answers in allopathic medicine, support from doctors who offer care, but not the care I need to truly heal and thrive. Honestly, plant medicine found me and since that day I have never looked back and remain forever grateful. the plants give me hope.
The ocean. vast, expansive views Fields of wild flowers.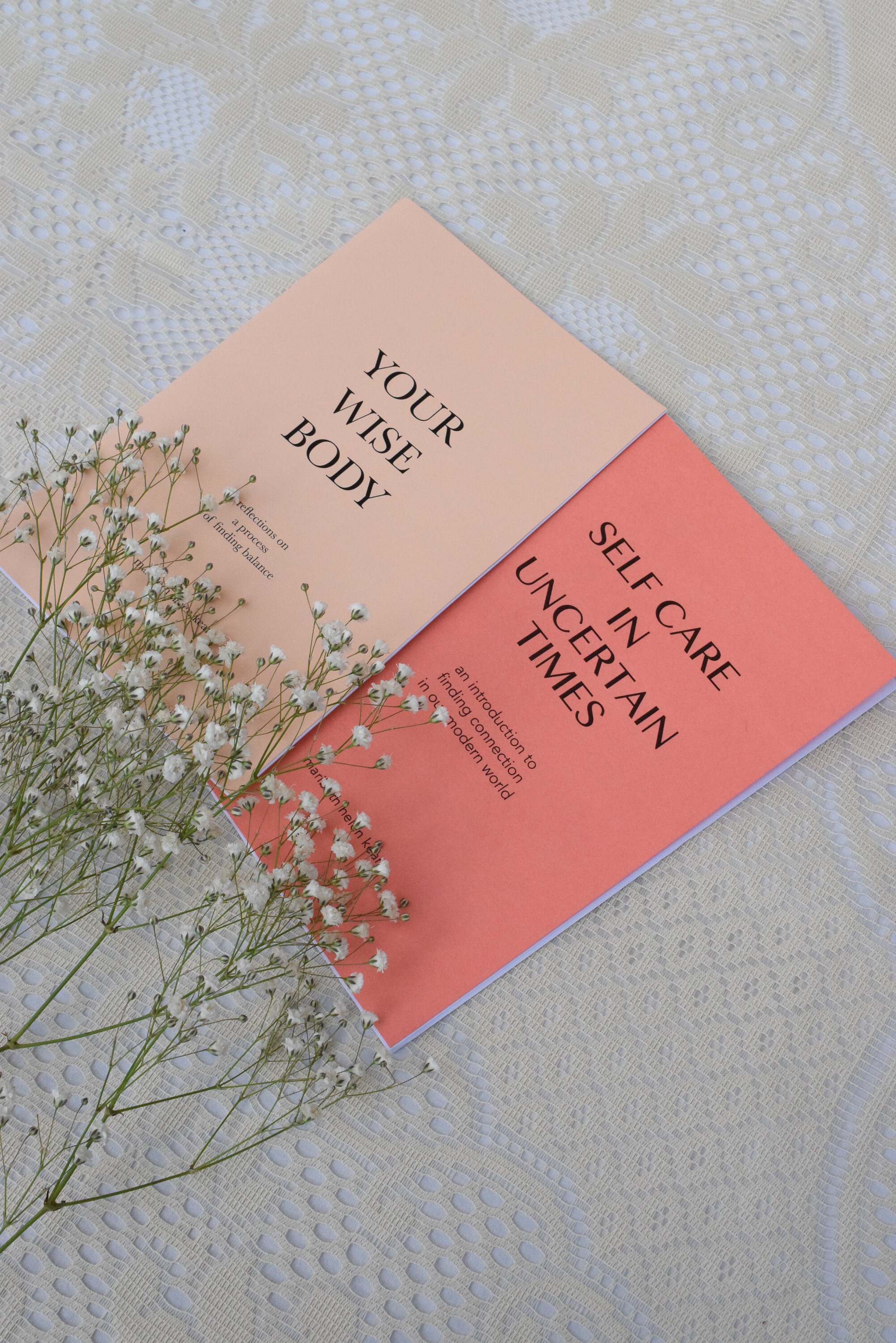 Terry Tempest Williams, Mary Oliver, Robin Wall Kimmerer, Patti Smith and many of my friends. :) 
I have some goals. I have a lot of dreams. As I prepare to move to a new city, I think I will let them remain safe as germinating seeds below the soil. 
But I do look forward to sharing more soon. My instagram is a good place to follow along as well as my . 
I don't right now, but see the links above to stay in touch with what is coming. 
Yes. I think it's already happening and how wonderful that we're all here in it, together. 
Water. Snacks.
How sweet. It would be a wild rose.
Practises in Listening, Self Care in Uncertain Times & Your Wise Body are now available in the shop.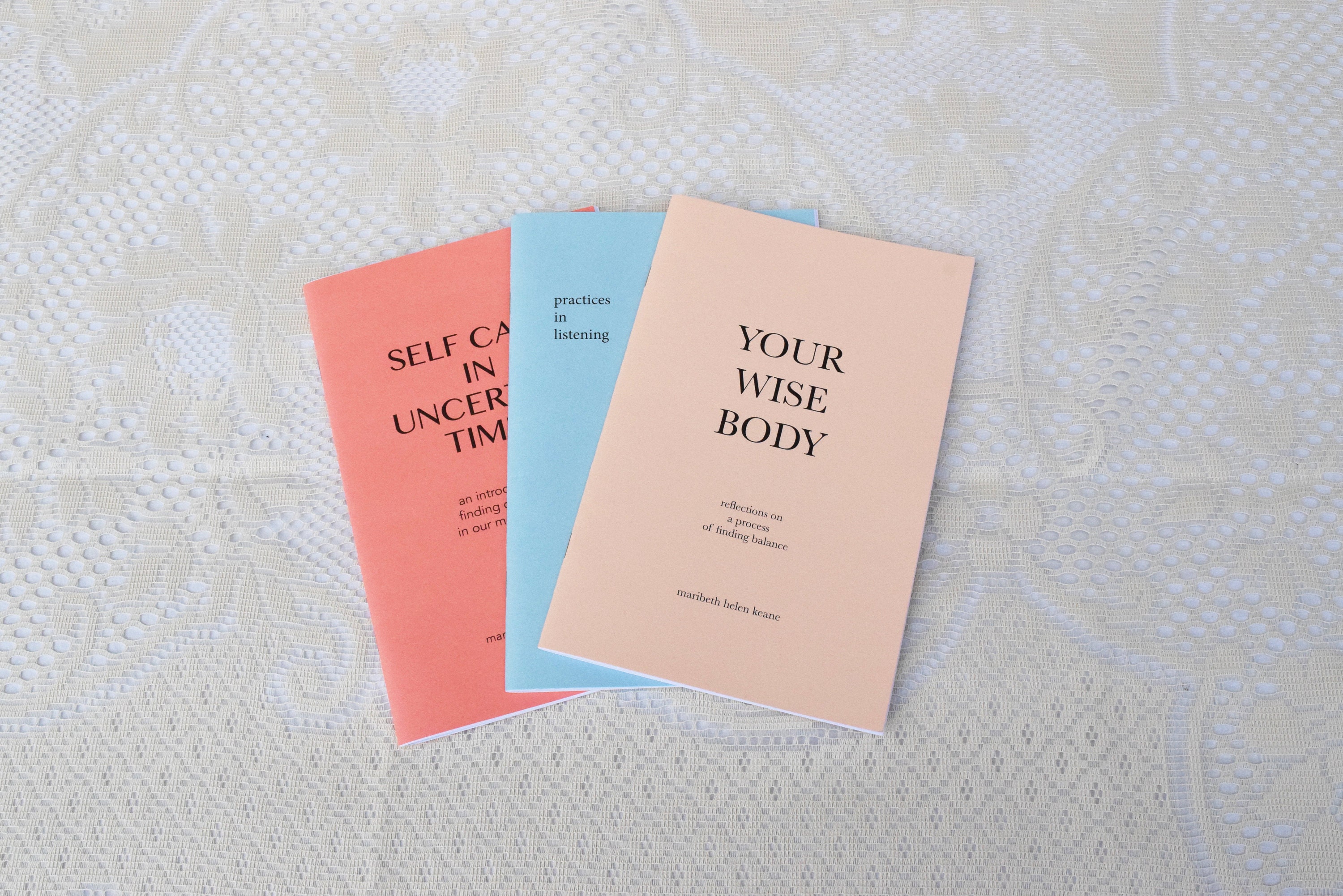 Disclaimer: The views and opinions expressed in this article are solely those of the author, and do not reflect in anyway the views or opinions of Millie and Lou or those of its employees, and associates. Millie and Lou is not responsible and does not verify for accuracy any information contained in this blog post. The primary purpose of this blog post is to entertain and inform. It does not constitute as medical or other professional advice.