Here at Millie & Lou we are constantly trying to reduce our waste by repurposing vintage fabrics & garments, whether that means making in-house styles or our one of a kind reworked garments. 
When we first started introducing our in-house collection,  we were shocked at how much  completely usable fabric is deemed as "waste."
From the new and recycled fabrics that we use, we try and create as many pieces of clothing, or accessories as we can in order to minimize our waste. 
After we cut the fabric, all of the scraps are divided into pieces than can be made into other items, whether they are clothing or an accessory- usually scrunchies.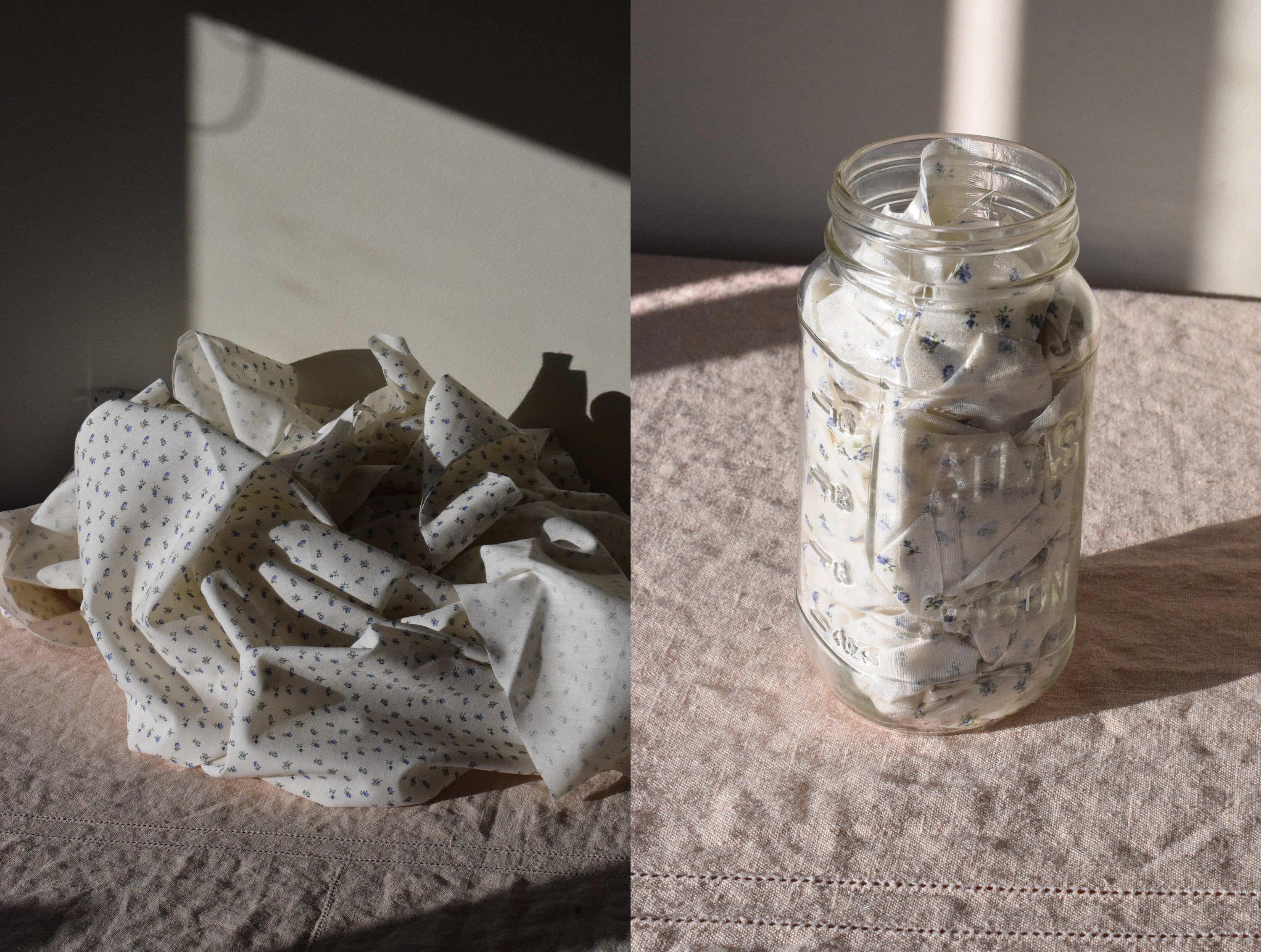 But what happens to the scrap from the scrap? 
Because we literally cannot bring ourselves to throw anything away (sometimes eating questionable, long forgotten fridge items), we started stuffing the scraps where-ever we found needed a bit of extra nesting in our home. 
However, at some point in time there are only so many cushions and throw pillows two people can reasonably own. We decided to develop a collection of throw pillows, coming to the shop next year, that will come pre-stuffed with any scrap deemed too small to be made into a scrunchie or piece of clothing. I.E the scrap jar.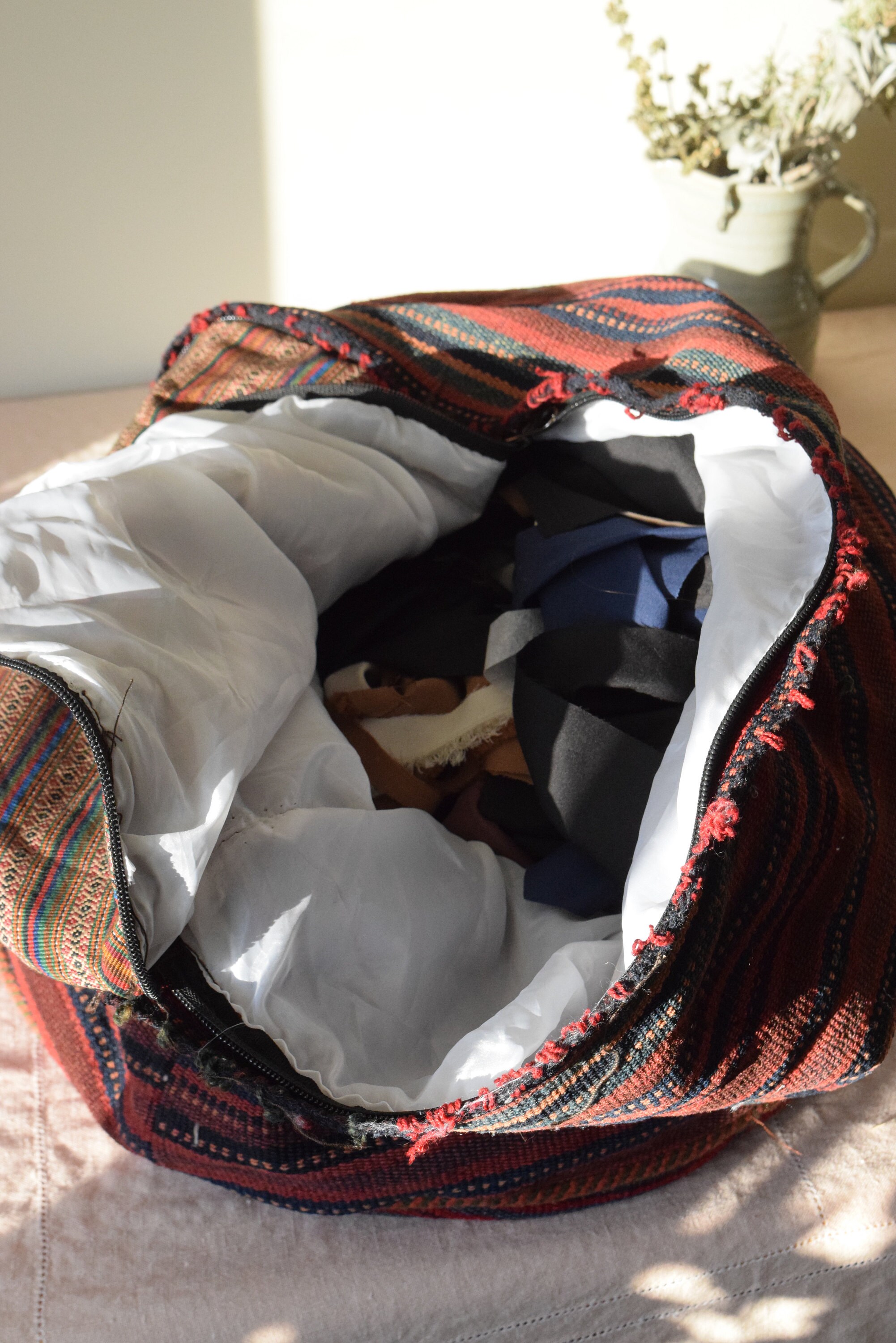 This is one of the ways we work towards making our personal lives and our brand as zero waste as possible. 
Here are some of the current items that you can shop that are made from recycled fabrics: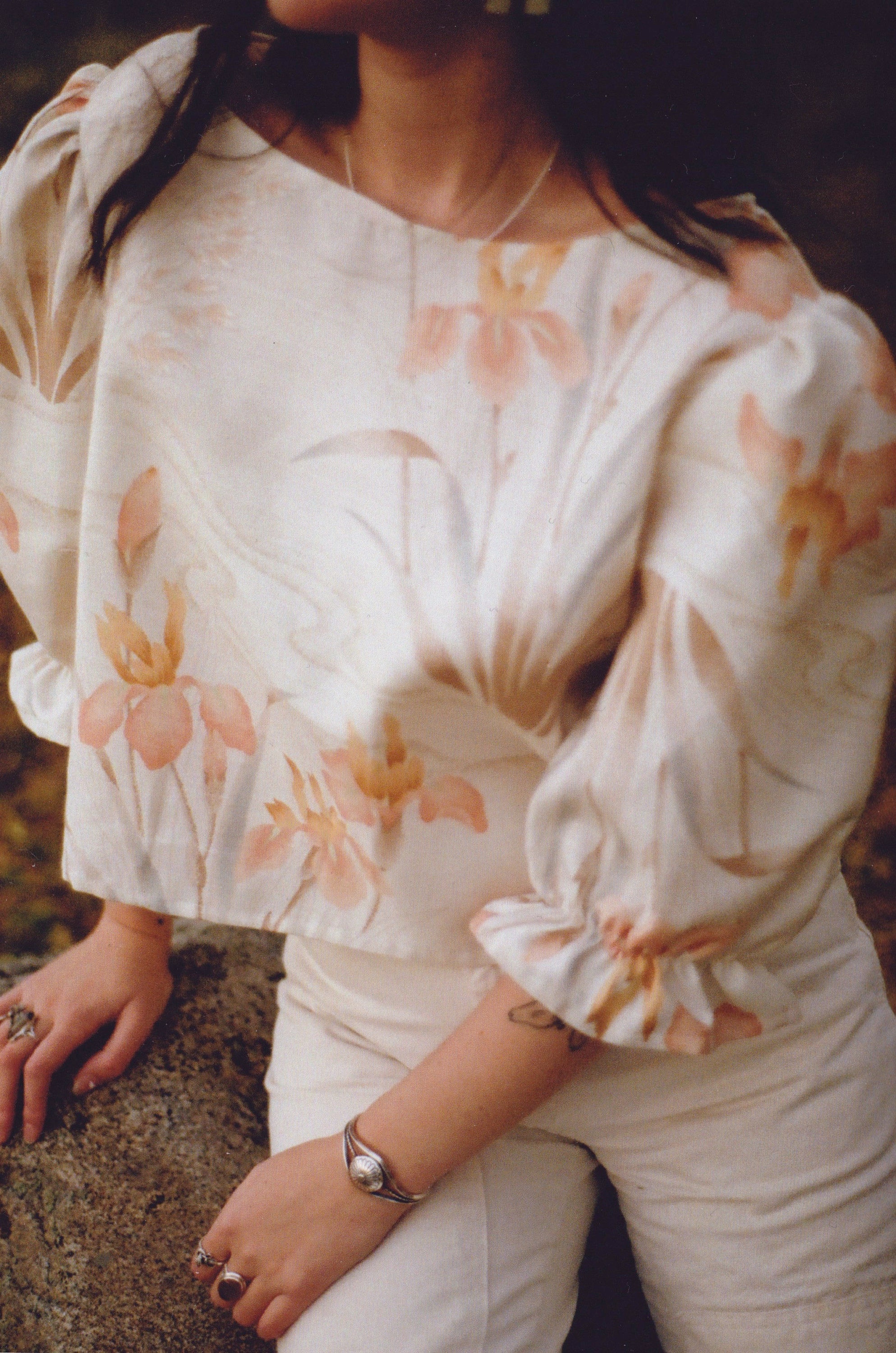 Bobbi Iris Pastel Puff Sleeve Tee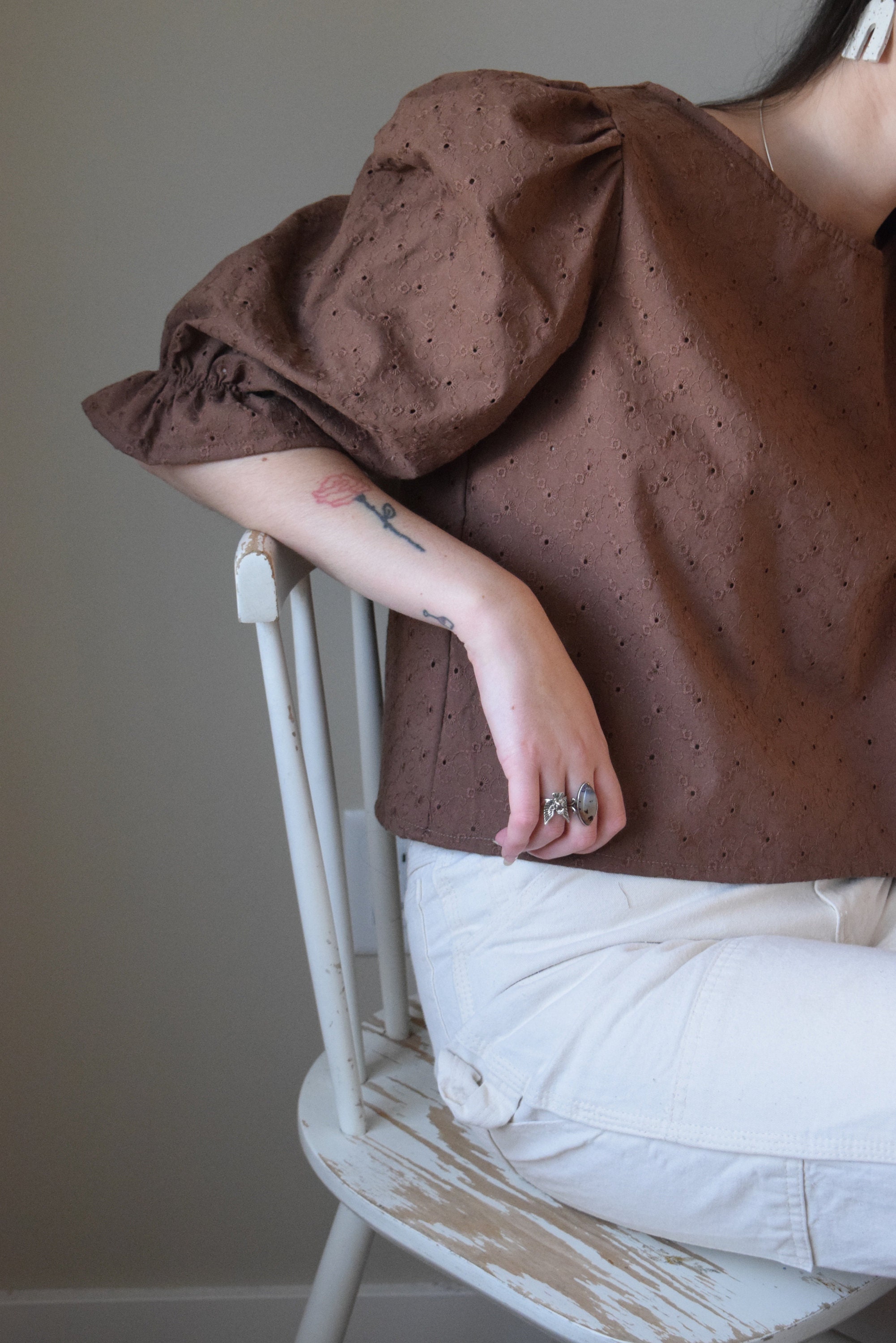 Bobbi Brown Eyelet Lace Puff Sleeve Tee